We had a big storm come through this week.
Lots of rain and wind and it was a welcome site!
The storm ushered in cooler temps and a soft breeze, blue sky, and big puffy white clouds.
Fall is here.
And I for one (well, really many of us!) am here for it!
new organized blog
Last time we chatted here on All Things Vintage, I shared about some changes I have been wanting to make here on my blog.
And those changes have happened! If you take a look at the top menu, you will notice that it's all been reorganized into different categories.
Maybe you are thinking about where the tutorials went. No worries, my friend, they're all still here! They can all be found in the categories in the menu above.
The new organized menu will hopefully be easier to navigate and find the posts you are interested in.
If you can't find one, just let me know and I will find it for you! Email me or make a comment on any post and I can help you.😊
It was a ton of work and I couldn't have done it on my own. My friend Lynn from Living Large in a Small House is a blog back-end wizard and she took me through the process step by step!
Hop over to her blog and tell her I said thank you! In fact, she has an amazing series on organizing your home that I am sure you will love
recent projects
Here are some recent projects. Even though chili isn't an official project, I thought you might enjoy it cooking in the instant pot while you work on a fall wreath like the pinecone wreath with acorns!
Just click the image to head over to the post!
We made this adorable bench from a twin headboard a couple of years ago. I knew that whoever would purchase the bench would also love to have a special cushion for it so I also made a french tufted cushion in just the right size for the bench.
The piece sold right away to one of my Instagram followers. Her name is Tammy and she is a blogger at White Lilac Farmhouse. She shares some great projects on her blog too!
If you pop over there and search Reinvented Delaware, you're bound to see how she styled it in her home!
Here is the two-part series for the French Tufted Cushion. Just click on the image to see the post!
YouTube videos
We've added two more YouTube videos to our YouTube library for you too!
Our garage needed a makeover since we have changed direction with our business. So I pulled out the camera and recorded the changes. I also shared a brief history of our little biz.
I'm excited to share the latest change we've made recently but for now, here are the two new YouTube videos for you!
Just click the image and you will head over to YouTube.
BTW, be sure to subscribe while you are over there so you don't miss any of the new videos we share!
on the road
We are traveling to visit family for the weekend so I am writing this post in the car while we drive the four-hour trip.
It's late, well at least late to me – 9:16 and my mind is slowing down!
Before I go I wanted to say thank you for stopping by. Thank you for reading my posts, Thank you for watching my videos, following me on the socials, and for joining my email list.
It really does mean so much to me to have your support!
---
Visit my Amazon Storefront!
Click the button below and head over to our online shop on Amazon!
Until next time…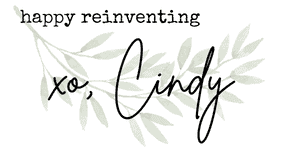 Shop for all your paint
supplies here!
Dixie Belle has what you need for your next project!