Tuesday Turn About #202 Trader Joe's and Other Goodies!
I'm so glad you are here! This post is packed full of home decor ideas, DIY projects, thrifting tips, recipes, crafts, and gardening inspiration just for you!
I hope you enjoy the features that my co-hosts, Julie and Lynne, and I have chosen this week.
Be sure to scroll all the way to the bottom so that you can see all of the ideas and inspiration that our community of bloggers shares each week.
Thanks for stopping by today!

Weekly Thrifting Tip
Last weekend we were out of town to see a show at Sight and Sound in Lancaster PA. Have you ever been there? While we were there, we did some thrifting and antique shopping.
So my tip this week is to visit the local thrift shops when you are out of town! Easy, right? Even if you have just 30 minutes to spare while away on a holiday, pop into the local stores. You can find interesting things that you might not find at your local stores.
I found several pieces of ironstone at the Goodwill in Lancaster. I do find ironstone locally, but not nearly as much as I see in the northeast of our country.
Check out the local areas when you are away from home to find their 'native' pieces of whatever you collect!
My Camera Gear
You might be interested in the gear I use to photograph all of the tutorials we offer here at Reinvented Delaware. If you have any questions about any of the camera equipment, just let me know!

If you are a blogger and need some serious SEO help in writing your blog posts so that Google searchers can find them, take a look at the tool I use for my own blog posts. Rank IQ has made a world of difference in my traffic!
My Photography Ebook
Do you need help with your DSLR camera skills?
I can help you with my ebook! It is packed full of tips to help you improve your photography skills. Your readers want to see lovely images that tell the story of your blog post and this guide will help you to do just that!
If you are not a blogger, no worries, this ebook can still help you! This guide includes:
how to shoot in manual mode for full control of your final images
how to read and understand the exposure triangle
tips for lighting and composition
how to organize your images
Learn to tell your story through images for only $9.97!
DSLR Photography Guide for Bloggers
Now for the Inspiration!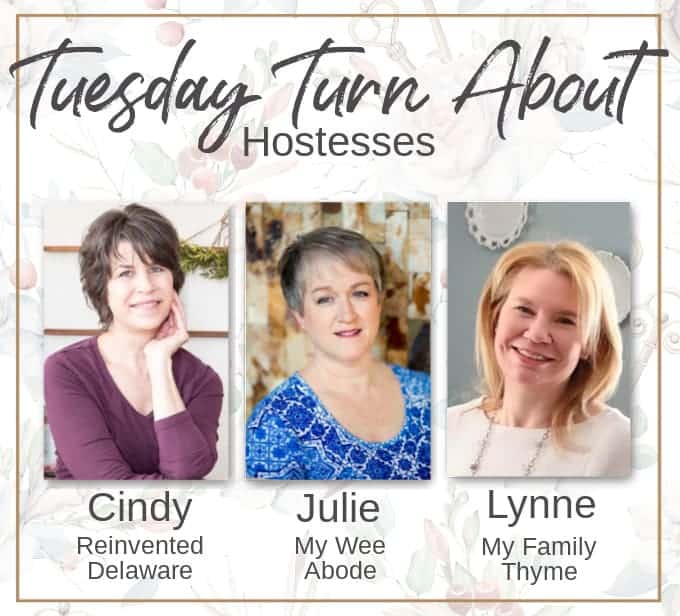 Join us on the socials!
Though not a requirement, we would love for you to join us on other platforms. Feel free to subscribe to our email lists, our Facebook pages, our Instagram accounts, and our Pinterest boards!
Let's create community!
Lynne at My Family Thyme
8 Terrific Eco-Friendly Cleaning Tips | 6 Easy Tips to Grow a Full & Fabulous Flower Box
Julie at My Wee Abode
How to Make Mini Flag Wavers from Fabric Scraps //
Free Summer Printables That Will Freshen Up Your Home
Be sure to hop on over to Julie's blog at My Wee Abode and Lynne's blog at My Family Thyme to check out SIX additional features from Tuesday Turnabout! If you haven't been featured on Reinvented Delaware this week, you just might be featured on one of the other hosts' blog!
Susan – Home with Grace and Joy
How to Clean and Restore an Old Cutting Board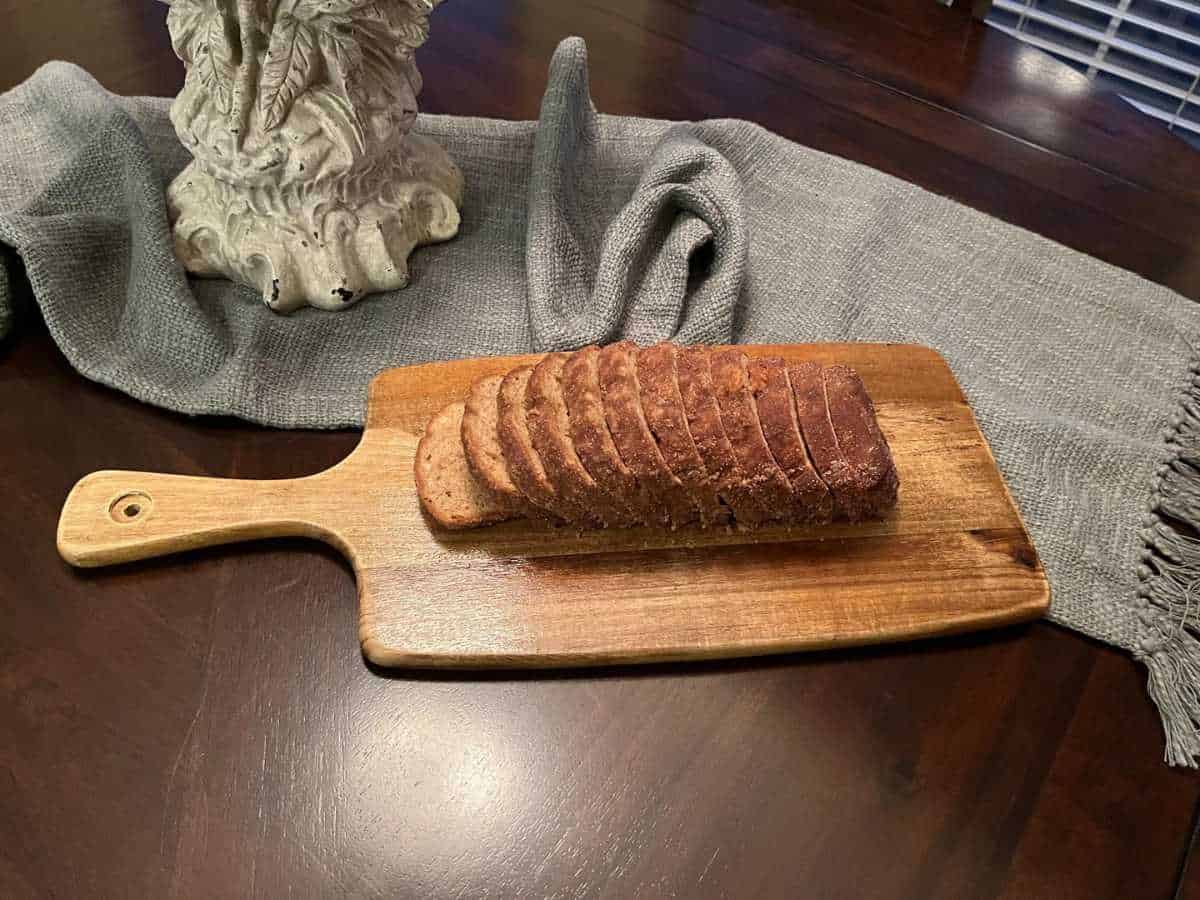 Lynn – Living Large in a Small House
How to Decorate Your Living Space with Vintage
Julie – Julie's Creative Lifestyle
A Spring Visit to Trader Joe's
Let's start sharing! Because this is a party, we encourage all who link up to visit several other bloggers who have linked as well – comments and pins are a great way to spread the love!
Before you get started, take a look at our guidelines:
This party is for home decor and home-related posts only (recipes, organizing, DIY, crafts, etc.). Link up to 3 related posts. Please do not link up informational posts that do not relate to the topic.
If you would please not link up shops, advertising, round-ups, other link parties, or any posts promoting sales, we would appreciate it.
DO NOT PIN FROM IMAGES ON THIS PAGE (it just won't work right on Pinterest). However, please visit the original post/source and pin from there. That works perfectly!
Please make sure that your images are in a jpeg or png format. If we can't save your image, we may not be able to feature you. So sad!
By linking to the party, you give us permission to share your projects on our blogs and social media. We will always give proper credit with a no-pin image.
We're looking forward to all of your fun posts this week! Give us your best!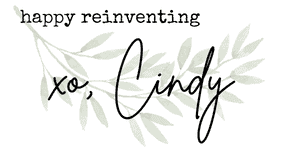 Before you link up, did you catch my thrifting tip for the week? Scroll up and read the tip! Then scoot down here to link up your amazing posts!