You will love this craft table idea I have for you today! Especially if you love vintage and repurposing old pieces!
As an Amazon Affiliate (and other companies including Dixie Belle Paint Company), we earn a small commission on products sold through affiliate links. Your purchases through those links help to support this blog at no additional cost to you. In purchasing the supplies we use and recommend via our links, you help to support the free tutorials we offer you and our other readers. Thank you so much! Read my full disclosure here.
craft table on casters
Yep, I said casters. It's one of my favorite things on the planet.
Casters should be on every piece of furniture in my humble opinion. Especially a craft table that is used as a sewing table and a mini desk!
craft table idea
Before I get into the nuts and bolts of this project, let's go over the supplies I used for this craft table idea.
list of supplies:
vintage sewing cabinet cast iron base (thrifted)
butcher block piece of wood approx 21″ x 31″ (local lumber box store)
wood trim of your choice
oak boards 1″ x 2″ x 18″
heavy screws
Use the links above to purchase some of the supplies for this project! You are helping to support this blog and all the free tutorials we offer here! Thanks so much!😊
repurposed sewing cabinet
This craft table has been around here for several years. I had the idea of using it for my sewing machine. It was important to me to be able to take the machine off and use the table for other purposes like crafting.
Hubby picked up a section of wood at our local big box lumber store. It looked like butcher block but wasn't the real deal. But it worked for me! The piece he bought was only about 3/4″ thick so I suggested he use trim around the edge to make it appear thicker like a real butcher block.
You'll see in some of the images below how we attached the wood to the sewing cabinet cast iron base. The great thing about these antique sewing cabinet bases is that there are already holes in the cast iron that were used to attach the base to the wood top of the sewing cabinet.
The sewing table stayed the same stained wood with a spray-painted cast iron base for the longest time.
craft table on casters
Then the idea of putting this craft table on casters struck me! It was one of those middle-of-the-night kinds of ideas. Do you have those?
So I said, "Sweetie, can you cut me two pieces of oak boards that measure about this long and are about this wide?" All the while moving my hands to show the measurements 🙂
He headed right out to his workshop and cut the pieces for me! The next day I set myself to get this project finished!
First, I sanded the pieces of oak that he cut. then I painted two coats of Midnight Sky Chalk Mineral Paint on the boards. The plan was to make the wood look as close to the spray-painted cast iron as I could. It wouldn't look seamless unless they were the same color.
vintage sewing cabinet
You can also see in the image below how the wood top is attached to the cast iron base of the sewing machine cabinet.
Really, it couldn't have been any easier! BTW, I spray painted the cast iron on this base years ago and it has really held up well! Rustoleum makes a great line of hammered finishes. This color is called Soft Flat Iron and it's one of my faves.
sewing table on casters
Is this a sewing table or a crafting table? It's both! And casters just help with the whole thing.
It's best to turn the table upside down to attach the oak wood pieces. Cast iron is really heavy and lifting it to attach the wood would have been difficult. Plus when it comes time to attach the casters, it's already in the right position!
Just a couple of screws to attach the wood pieces to the base. The base has holes in just the right places!
craft table makeover
Next up, attach the casters. Pre-drill the holes with the drill flip drive attachment on the power drill. I love that little tool! It saves on having two drills set up – one with the drill bit and the other with the driver bit.
Doesn't this look so good?? It's so easy to move this craft and sewing table around my sewing and craft room. Remember we updated this room a couple of years ago?
It's a room that gets rearranged a lot due to the nature of my work. So having this heavy table on casters saves my back!
Dixie Belle Silk All in One Paint
Silk paint is literally all in one – primer, paint, and sealer. Two coats are all it took to cover the project leftovers that had accumulated on the top of this table. I did scuff sand it with a sanding sponge
Remember I said the base had been spray painted and was still in good shape? To freshen the look easily, I applied one coat of Dixie Belle's Best Dang Wax with a chip brush. Then I ran a blue shop towel over the surfaces to add a bit of sheen to the cast iron. The wax did a great job on the oak boards too!
crafting therapy
Do you enjoy the little things in life? Then you and I have common ground. Something as simple as updating my craft table with casters, and repainting it inspires me to work on projects like painted terra cotta pots.
Nothing fancy here. Just some simple, mind-relaxing crafting.
What have you been crafting lately? Tell me about your latest project in the comments! I would love to hear about it!
more inspiring posts!
You might be interested in my craft and sewing room update so here are a couple of posts about the room makeover. You'll see my sewing and craft table in those posts too.
Just click the image to see the before and afters of this room!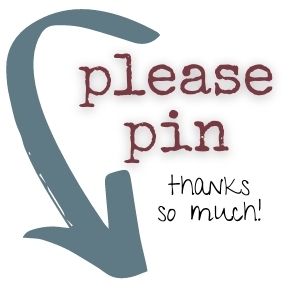 Pin the image below to your home decor and crafting boards! Just click the pin button at the top left corner!
Thanks for joining our journey!
Thanks so much for joining us for this post! Join our journey so you don't miss any fun projects, tutorials, and inspiration we share with you each week! You can follow us on Instagram, Facebook, and YouTube. We share even more inspiration on Pinterest!
Click below to purchase Dixie Belle supplies! Thanks for supporting me this way!

Visit my Amazon Storefront!
Click the button below and head over to our online shop on Amazon!