'Good Morning' Instagram Stories
Last year I started a new habit that I have really grown to love. I started sharing a good morning story on Instagram Stories each morning, Monday through Friday and sometimes on Saturdays.
rain or snow…
I would step out onto our back patio each morning around 7-7:15 am and film a short video of our back yard. No matter what the weather or temperature was, I figured I could stay out there for 15 seconds to record a short IG story.
The feedback was great! My followers seemed to love the progression of the seasons, the sounds and the sights our little backyard!
new year
This year, I have changed it up just a bit. Instead of a 15-second video each morning I have been capturing one image from something in our yard. I literally go outside each morning, rain or shine, snow or sleet, sunshine or cloudy and find something of beauty to capture with my iPhone camera.
It has been a great way to start my day. Well, I mean, after my first cup of coffee! Gotta have the coffee first!
shareable
I thought it might be nice to share some of these images here on the blog either weekly or monthly. What are your thoughts on that?
I also thought it would be fun to offer the images to my followers so that they could save them and use them as a background on their phones. I will post the saveable images (without the writing) in my Instagram Highlights.
look close, breathe deep
Seeing a little bit of beauty each day is something we all need.
I encourage you to take a close look at your little spot in this world. Look for something beautiful.
Be still and listen.
Even if only for a moment, step outside and breathe in deeply each day.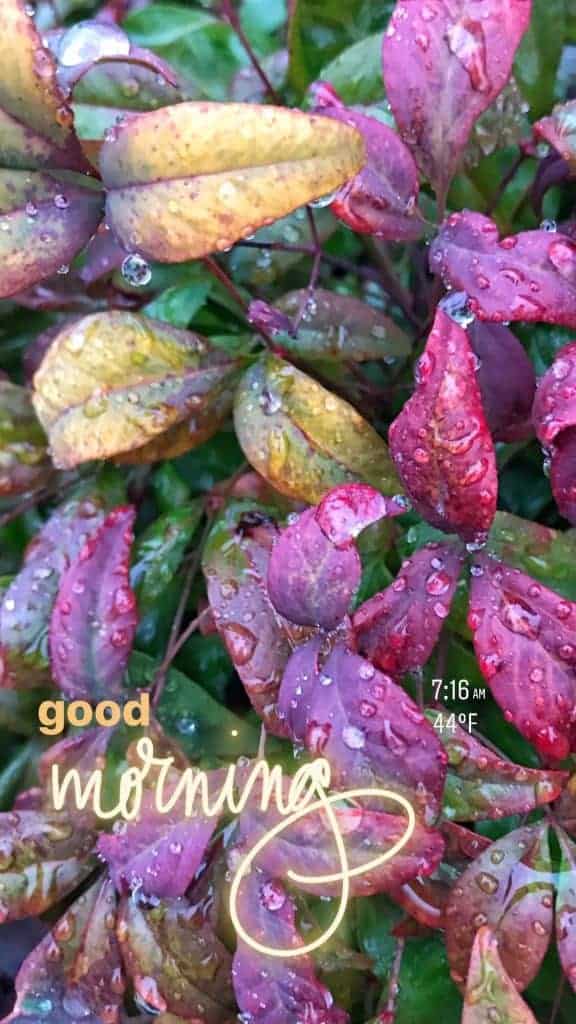 Your soul will be refreshed.
Your head will clear.
You will look forward to the day.
give it a try!
Just try it for yourself. Let me know how it goes 🙂
Follow along on Instagram and Facebook so you can get your free background! If you do your own good morning Instagram Story, be sure to tag me so I can see it!
See you on the socials early in the morning!