Quick and Easy Cake Mix Cookies
Make this easy recipe for german chocolate cake mix cookies any time of the year! The chewy chocolate cookies are easy cookies to make and your family will love them!
easy cake mix cookies
It might not be the season to bake delicious cookies, but in my opinion, any time is the right time to enjoy german chocolate cookies! Especially when they are this fast and easy to make!
The ingredients are simple and can be kept on hand for those times you need an easy but decadent dessert.
You won't need the typical ingredients for cookie baking like brown sugar, vanilla extract, or butter. The main ingredient you will need is a German Chocolate cake mix. In fact, you can use any flavor of cake mix you like. But more on that later in the post!
supplies and ingredients
Let's chat about the supplies and ingredients you need to make the best cookies (at least in my kid's opinion!)
The following post may contain affiliate links. That means if you click and then buy something, I will make a small commission at no additional cost to you! Thank you for supporting my blog. full disclosure here.
The baking supplies are simple, just like the recipe:

Here are the ingredients you need. BTW, I've included a recipe card at the bottom of this post so you can print it off and keep it on hand! You could also pin this recipe to your Cookie Recipe Pinterest Boards so that you have access to it from anywhere!
As you can see, keeping these simple ingredients from the grocery store on hand will be a huge help in making these german chocolate cake cookies any time of the week.
step one – measure ingredients
The first step is to gather all of your ingredients. I like to take the time to get everything measured first. That speeds up the process so you are not running back and forth to the pantry.
BTW, did you notice my vintage measuring glass measuring cups? We are always on the lookout when we are out thrifting and at auctions for these little beauties.
If you don't have a large mixing measuring cup like mine, just use whatever large bowl you have on hand.
Next, crack the eggs into the largest mixing measuring cup. There is no need to separate the egg yolks from the egg whites. Just put both eggs into the large mixing bowl!
Lightly beat the eggs by hand. I have also used my vintage Kitchen Aid stand mixer to make this easy cookie recipe. Whatever is the easiest way for you, go for it!
Handy tip: use a cookie scoop!
Using a cookie scoop is a great way to get consistently sized cookies. It also makes estimating the calorie count of the delicious chewy chocolate cookies easy!
step two – mix the ingredients
The next step is to add the oil to the eggs. Lightly beat the mixture. Then add the box of cake mix. BTW, I'm going to chat about different variations of this recipe later in the post. Be sure to stick with me!
Add the rolled oats to the mix and continue to blend everything together. The final step in mixing the ingredients is to add the chocolate chips. Stir everything together and that's it! Isn't that so easy?
Some people prefer to mix the dry ingredients separately from the wet ingredients. If you prefer to do that, mix the dry cake mix with the oats in a medium bowl first. Then pour the dry ingredients into the wet and mix well.
When I made this batch, I mixed everything in the wrong order and they still turned out delicious
step three – shape the cookie dough
At this point, you could save some of the cookie dough in an airtight container. That way you could bake just the right amount of cookies you need for that day. Pull out the dough and bake a batch whenever you need cookies. Use the dough within 10 days – you could also freeze the dough.
When it's time to bake the cookies, preheat the oven to 350* Prepare the ungreased cookie sheets with parchment paper. This makes clean-up so easy! I've been known to just wipe off the cookie sheet for the sake of doing it. They don't even get dirty!
Use a small cookie scoop to shape dough into 1-inch balls. Seriously, this cookie scoop is my new favorite way to make each cookie the same size.
Using a uniform size of dough is a great way to measure the number of calories you are taking in if you are on a calorie diet. Here is a suggestion if you want to calculate the calories for your specific cookie scoop: Add the total calories of the ingredients and then divide by how many cookies you bake. You can also make the cookies smaller to reduce the calorie count of each one.
step four – bake the cookies
Back to the baking! The scoop I use makes just the right size of dough to have three across and four down on my cookie sheet. I get one dozen cookies on each of my prepared baking sheets.
Speaking of backing sheets, if you are going to bake all of the cookies at one time, I suggest you use three baking sheets. I rotate the sheets so that one is always cool enough to add the next batch of cookie dough. It's never a good idea to add cookie dough to a sheet that is warm.
The cookies need to bake for about 8-10 minutes. Allow the cookies to cool for about one minute. That's just enough time to add another cookie sheet filled with the double chocolate chip cookies!
With three cookie sheets, you will have one coming out of the oven, one ready to go in the oven, and the last one cooling!
step five – cool cookies on cooling rack
Once the baked cookies have cooled on the sheet for about one minute, remove them with a spatula to a cooling rack. Allow them to come to room temperature. They can stay there until all of the cookies are finished baking.
BTW, expect sneaking hands to reach for them as soon as you turn your back!
O golly, go ahead and grab one yourself!
This recipe makes almost three dozen. But that depends on the size of your cookie scoop and whether or not you overfill or underfill it. No judgment either way here my friend!
step six – enjoy your easy cake mix cookies!
Enjoy your cookies the way you enjoy them! If you scoop a bit bigger than usual, take that into account for baking times 🙂
Ok, now let's allow our cookie imaginations to run wild with different flavors for this method of baking cookies. Here are some ideas to get you started.
more dry cake mix cookies
Use yellow cake mix and semi-sweet chocolate chips for spring-themed cookies (replace the oats with coconut flakes if you want to)
Red Velvet cake mix cookies could have white chocolate chips for an easy dessert on Valentine's Day
Use your favorite chocolate boxed cake mix (mine would be Devil's Food) and semisweet chocolate chips to make a rich chocolate cookie dough
White cake mix with white chocolate chips would be a beautiful winter themed cookies recipe
Any flavor of chocolate cake mix with peanut butter chips would thrill the peanut butter lover in your family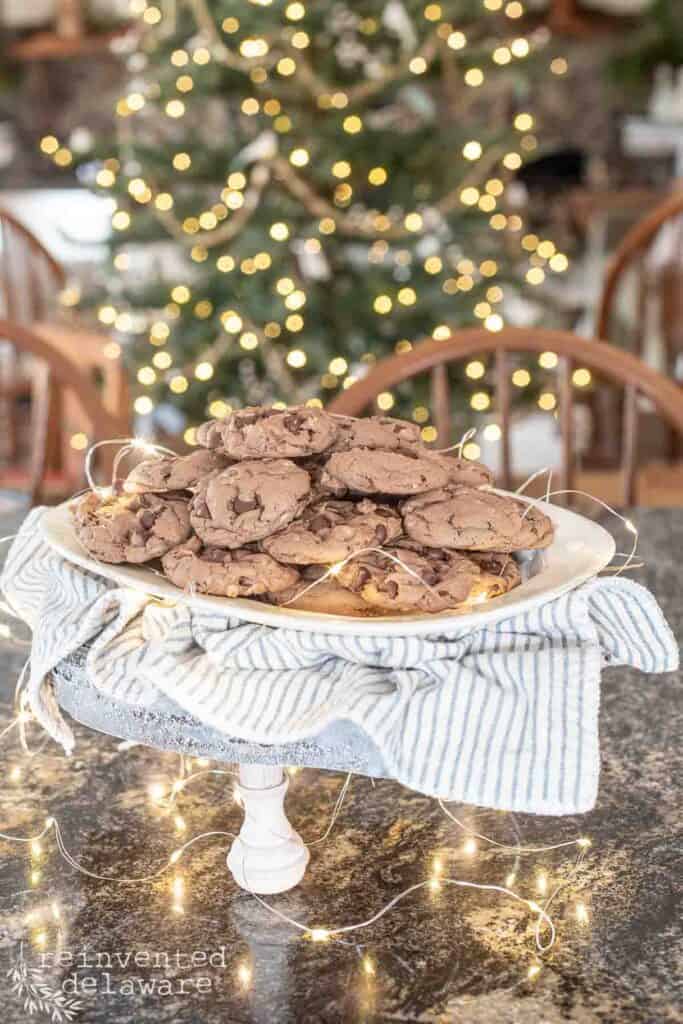 Does that get your cookie imagination going? It does for me! These delicious chocolate cake mix cookies have been a favorite in my family for years. We love them so much I have been known to double and even triple the recipe to give as gifts.
Let me know if you make these cookies and especially if you use one of the combinations I mentioned! I would love to hear about it!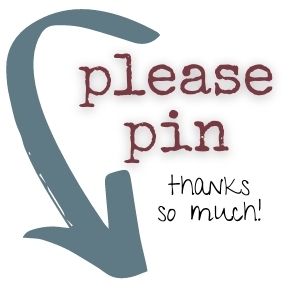 Thanks for joining our journey!
Thanks so much for joining us for this post! Join our journey so you don't miss any of the fun projects, tutorials, and inspiration that we share with you each week! You can follow us on Instagram, Facebook, and YouTube. We share even more inspiration on Pinterest!
Print Recipe
Quick and Easy Cake Mix Cookies
Easy and fast recipe for cookies made from cake mix!
Ingredients
1

box

german chocolate cake mix

1

cup

chocolate chips

1/2 cup

cup

rolled oats

1/2

cup

Canola oil

2

eggs
Instructions
Crack the eggs in a large bowl.

Add the oil to the eggs and whisk until blended.

Add the cake mix and the rolled oats.

Mix well.

Stir in the chocolate chips and mix.

Use a cookie scoop and place the dough on a parchment lined baking sheet.

Bake in preheated 350* oven for 8-10 minutes

Remove from oven when they are baked through and allow to cool on the sheet for one minute.

Remove cookies from the sheet and place them on a cooling rack until completely cooled.

Store in an airtight container.
Visit my Amazon Storefront!
Click the button below and head over to our online shop on Amazon!