Tuesday Turn About #210 Summer Gardens
I'm so glad you are here! This post is packed full of home decor ideas, DIY projects, thrifting tips, recipes, crafts, and gardening inspiration just for you!
I hope you enjoy the features that my co-hosts, Julie and Lynne, and I have chosen this week.
Be sure to scroll all the way to the bottom so that you can see all of the ideas and inspiration that our community of bloggers shares each week.
Thanks for stopping by today!

Weekly Thrifting Tip
Be willing to dig into the piles of stuff! Depending on the time of year you shop at your local thrift store, there could be piles and piles of goodies.
All you have to do is be willing to dig into those piles. Often the best pieces are underneath other pieces.
Just the other day I was at a thrift shop and found three amazing pieces of ironstone. They were tucked way in the back and I had to move things around to get to them.
Be open to the idea of digging into the piles the next time you are out thrift shopping! You could find your next favorite piece!
Bloggers Resources
I've gathered the blogging resources I use for my blog just for you! If you are a blogger or you want to start a blog, check out the tools I use to continually grow my blog! Click the button below!
Now for the Inspiration!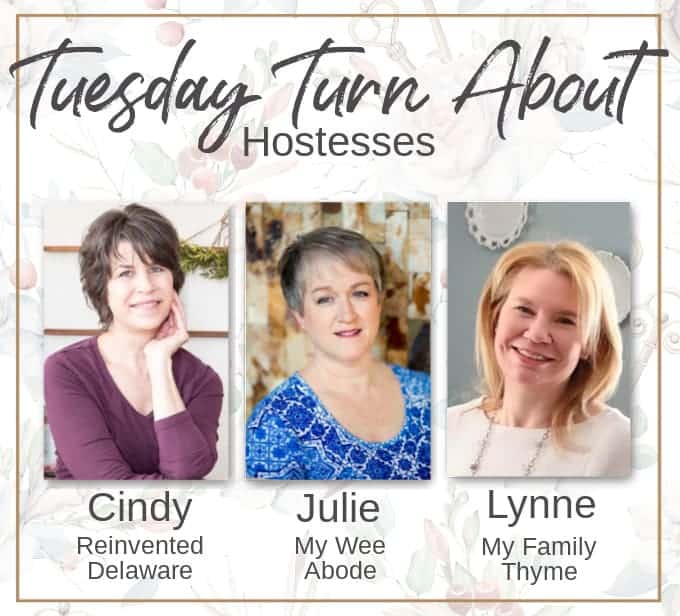 Join us on the socials!
Though not a requirement, we would love for you to join us on other platforms. Feel free to subscribe to our email lists, our Facebook pages, our Instagram accounts, and our Pinterest boards!
Let's create community!
Cindy at Reinvented Delaware
3 Ingredient Chicken Rice Casserole | White Wax Dark Furniture
Lynne at My Family Thyme
Shop the Best Amazon Prime Day Deals| How to Stencil an Outdoor Doormat
Julie at My Wee Abode
How To Find the Best Price Using Google Image Search //
7 Super Surprising Apartment Storage Spaces
Be sure to hop on over to Julie's blog at My Wee Abode and Lynne's blog at My Family Thyme to check out SIX additional features from Tuesday Turnabout! If you haven't been featured on Reinvented Delaware this week, you just might be featured on one of the other hosts' blog!
Vintage Home Designs – Michele
Selep Imaging – Jeanne
Glass Garden Flowers Collection
Garden Grown Recipes
How to Make the Best Vegetable Platter with Fresh Veggies
Let's start sharing! Because this is a party, we encourage all who link up to visit several other bloggers who have linked as well – comments and pins are a great way to spread the love!
Before you get started, take a look at our guidelines:
This party is for home decor and home-related posts only (recipes, organizing, DIY, crafts, etc.). Link up to 3 related posts. Please do not link up informational posts that do not relate to the topic.
If you would please not link up shops, advertising, round-ups, other link parties, or any posts promoting sales, we would appreciate it.
DO NOT PIN FROM IMAGES ON THIS PAGE (it just won't work right on Pinterest). However, please visit the original post/source and pin from there. That works perfectly!
Please make sure that your images are in a jpeg or png format. If we can't save your image, we may not be able to feature you. So sad!
By linking to the party, you give us permission to share your projects on our blogs and social media. We will always give proper credit with a no-pin image.
We're looking forward to all of your fun posts this week! Give us your best!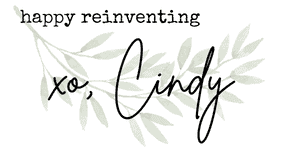 Before you link up, did you catch my thrifting tip for the week? Scroll up and read the tip! Then scoot down here to link up your amazing posts!